Scheduled maintenance upgrade on Saturday 2nd of July 2016 from 11.30am to 3.00pm (BST)
During this time our websites will be offline temporarily. If you have any questions please use the feedback button on this page. We apologise for any inconvenience this might cause and thank you for your patience.
From 1979-2013 Section C reviewed annual developments in physical chemistry and chemical physics research
Paper
7  Tunable infrared laser spectroscopy
a
Departments of Chemistry and Electrical and Computer Engineering, Rice Quantum Institute, Rice University, Houston, USA
Annu. Rep. Prog. Chem., Sect. C: Phys. Chem., 2002,98, 219-272
DOI: 10.1039/B111194A
First published online 16 Jul 2002
The first page of this article is displayed as the abstract.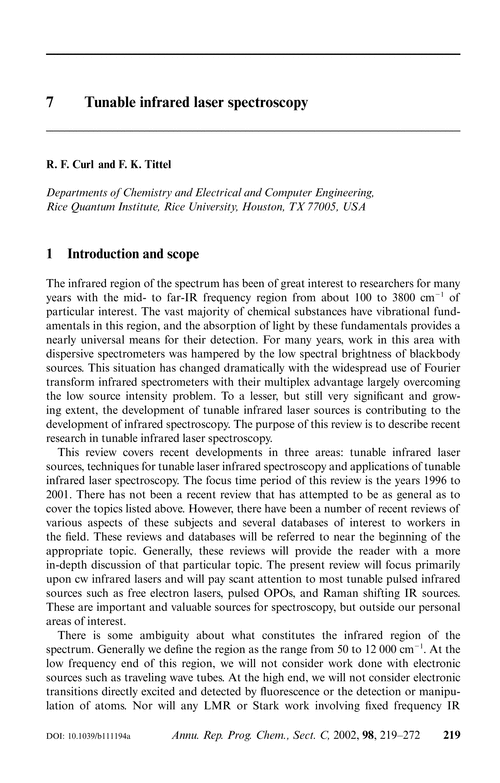 Annual Reports Section "C" (Physical Chemistry) - Information Point