Discussions of the Faraday Society was published from 1947 - 1971. In 1972 it continued as Faraday Discussions of the Chemical Society.
Paper
Electro-osmosis in charged membranes. The determination of primary solvation numbers
Discuss. Faraday Soc., 1956,21, 150-162
DOI: 10.1039/DF9562100150
The first page of this article is displayed as the abstract.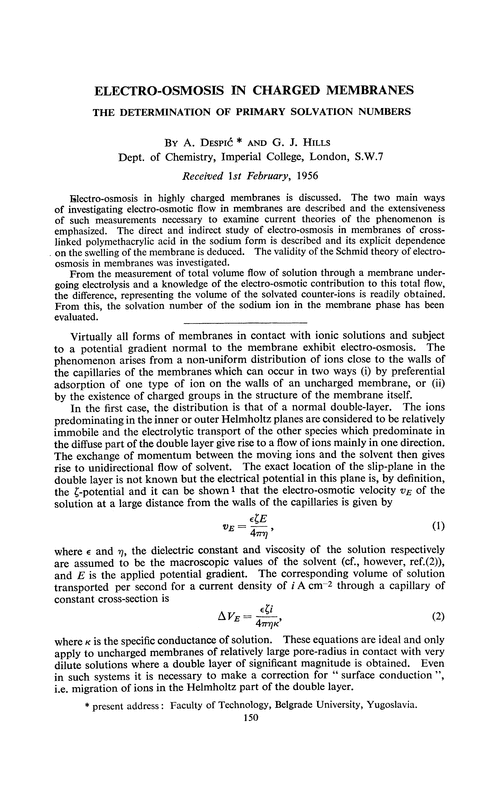 Discussions of the Faraday Society - Information Point