Scheduled maintenance upgrade on Monday, 5th of October from 8pm to 10pm (BST)
Please note that we will be performing a planned maintenance upgrade on Monday 5th of October from 8pm to 10pm British Summer Time. During this time you may experience an intermittent reduction in performance, with the possibility of our services being offline temporarily across our websites. If you have any questions please use the feedback button above. We apologise for any inconvenience this might cause and thank you for your patience.
Discussions of the Faraday Society was published from 1947 - 1971. In 1972 it continued as Faraday Discussions of the Chemical Society.
Paper
Electro-osmosis in charged membranes. The determination of primary solvation numbers
Discuss. Faraday Soc., 1956,21, 150-162
DOI: 10.1039/DF9562100150
The first page of this article is displayed as the abstract.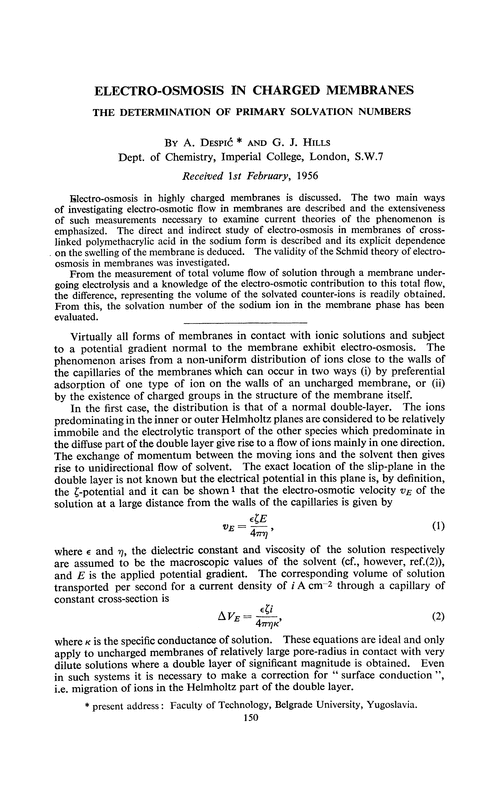 Discussions of the Faraday Society - Information Point