Scheduled maintenance upgrade on Saturday 2nd of July 2016 from 11.30am to 3.00pm (BST)
During this time our websites will be offline temporarily. If you have any questions please use the feedback button on this page. We apologise for any inconvenience this might cause and thank you for your patience.
Journal of the Chemical Society (Resumed) was published between 1926 - 1965.
Other
Obituary notices: Ernest Fourneau, 1872–1949; Albert Edward Gillam, 1900–1950; Heinz Peter Koch, 1918–1951; Alexander McKenzie, M.A., D.SC., LL.D., F.R.S., 1869–1951; Walter Collingwood Williams, 1863–1951
J. Chem. Soc., 1952, 261-272
DOI: 10.1039/JR9520000261
The first page of this article is displayed as the abstract.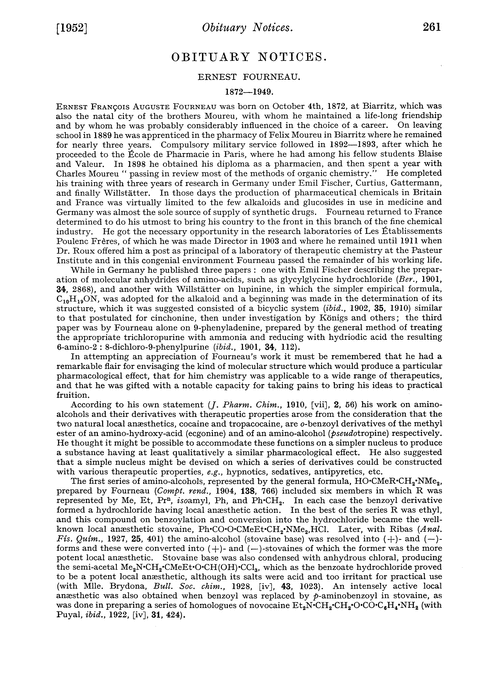 Journal of the Chemical Society (Resumed) - Information Point