Journal of the Chemical Society (Resumed) was published between 1926 - 1965.
Paper
83. Photochemical reactions. Part XV. (a) Photopolymerisation of coumarins and related substances. (b) Photo-addition and -reduction processes of aromatic ketones
J. Chem. Soc., 1950, 374-379
DOI: 10.1039/JR9500000374
The first page of this article is displayed as the abstract.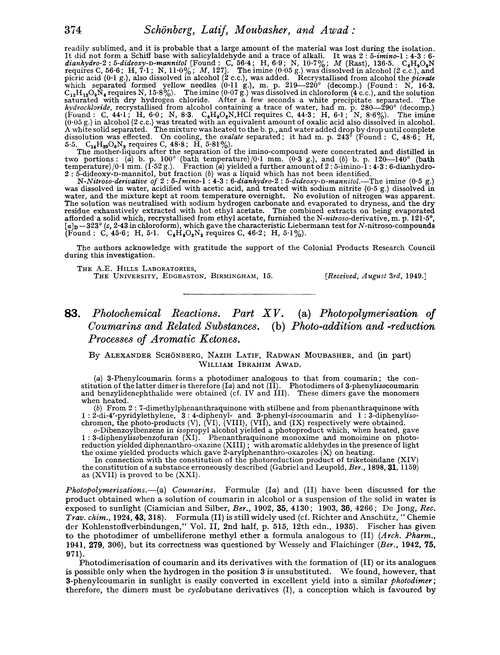 Journal of the Chemical Society (Resumed) - Information Point