Scheduled maintenance upgrade on Thursday 18 February 2016 from 10am to 12noon (GMT)
During this time you may experience an intermittent reduction in performance, with the possibility of our publishing platform services being offline temporarily. If you have any questions please use the feedback button on this page. We apologise for any inconvenience this might cause and thank you for your patience.
Journal of the Chemical Society (Resumed) was published between 1926 - 1965.
Paper
3. The condensation of fluorene with acetone. Part III. Formation of fluoranthene derivatives
J. Chem. Soc., 1945, 7-10
DOI: 10.1039/JR9450000007
The first page of this article is displayed as the abstract.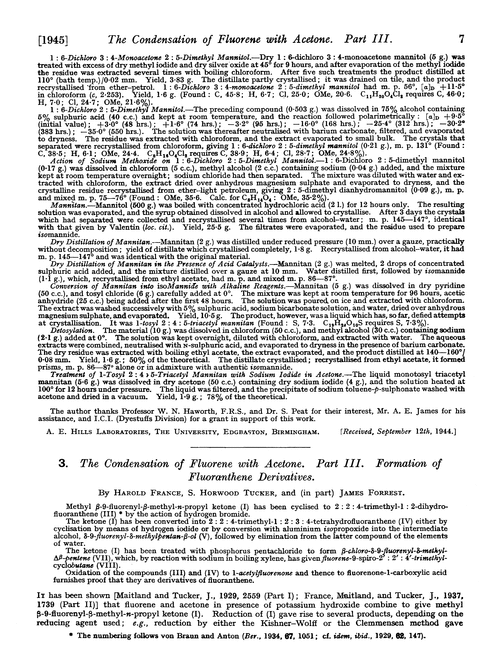 Journal of the Chemical Society (Resumed) - Information Point