Journal of the Chemical Society (Resumed) was published between 1926 - 1965.
Paper
1. The conversion of sucrose into furan compounds. Part II. Some 2 : 5-disubstituted tetrahydrofurans and their products of ring scission
J. Chem. Soc., 1945, 1-4
DOI: 10.1039/JR9450000001
The first page of this article is displayed as the abstract.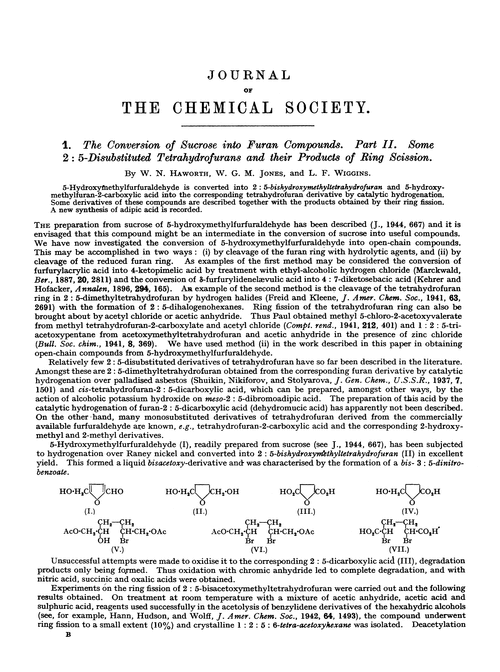 Journal of the Chemical Society (Resumed) - Information Point