Journal of the Chemical Society, Faraday Transactions; was published from 1990 - 1998. In 1999 it merged with a number of European chemical society physical Chemistry journals to become Physical Chemistry Chemical Physics.
Other
Advertisement
J. Chem. Soc., Faraday Trans., 1996,92, X083-X086
DOI: 10.1039/FT996920X083
The first page of this article is displayed as the abstract.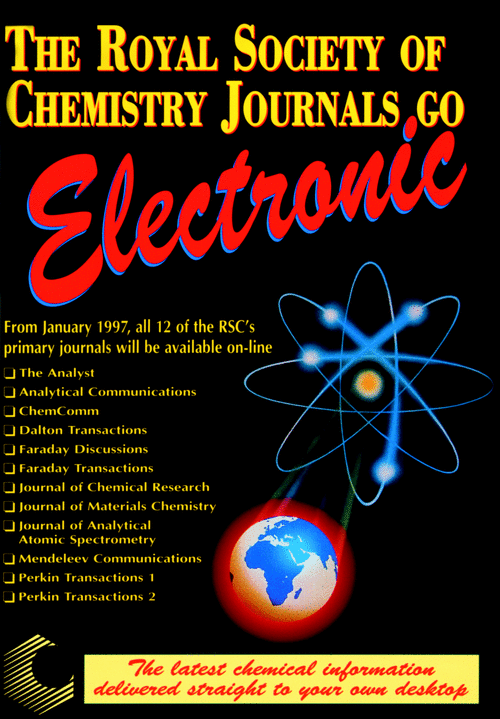 Journal of the Chemical Society, Faraday Transactions - Information Point