The home of high impact reviews from across the chemical sciences.
Impact Factor
30.425
24 Issues per Year
Indexed in MEDLINE
Review Article
Non-bonding molecular orbitals and the chemistry of non-classical organic molecules
Chem. Soc. Rev., 1994,23, 111-118
DOI: 10.1039/CS9942300111
The first page of this article is displayed as the abstract.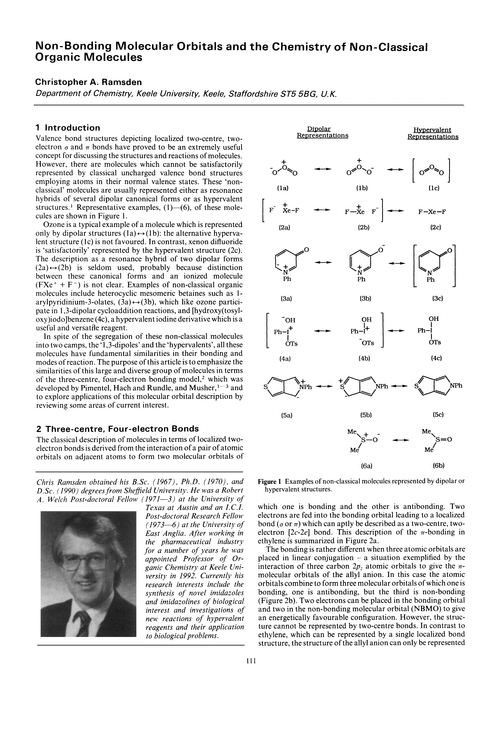 Chemical Society Reviews - Information Point