The home of high impact reviews from across the chemical sciences.
Impact Factor
24.892
24 Issues per Year
Indexed in MEDLINE
Review Article
Tilden Lecture. Applications of microwave dielectric heating effects to synthetic problems in chemistry
Chem. Soc. Rev., 1991,20, 1-47
DOI: 10.1039/CS9912000001
The first page of this article is displayed as the abstract.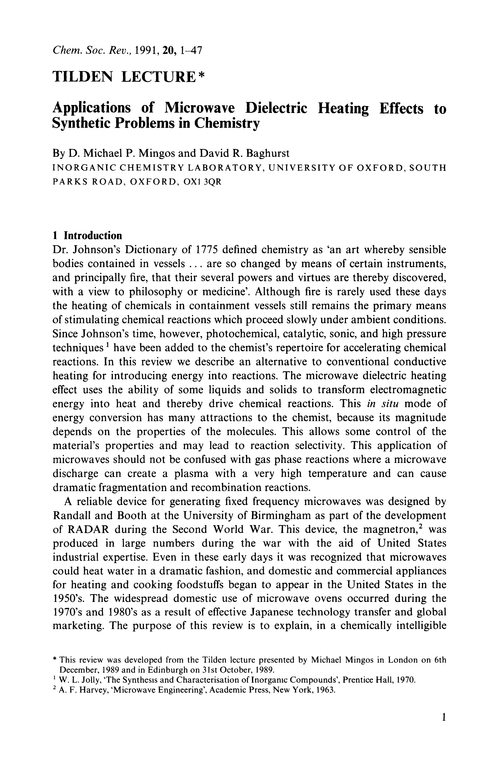 Chemical Society Reviews - Information Point