Discussions of the Faraday Society was published from 1947 - 1971. In 1972 it continued as Faraday Discussions of the Chemical Society.
Paper
10th Spiers Memorial Lecture. Transfer mechanisms of electronic excitation
Discuss. Faraday Soc., 1959,27, 7-17
DOI: 10.1039/DF9592700007
The first page of this article is displayed as the abstract.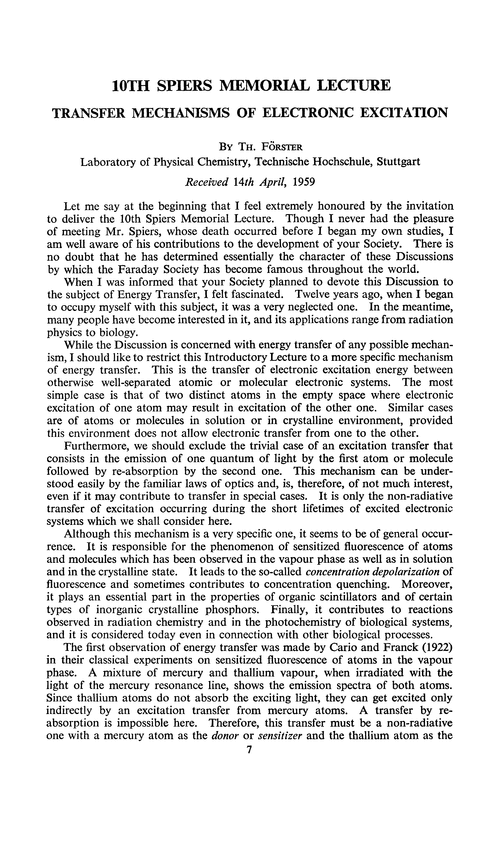 Discussions of the Faraday Society - Information Point