Journal of the Chemical Society, Transactions was published from 1878 - 1925.
Other
Obituary notices: Charles Baskerville, 1870–1922; Alexander Crum Brown, 1838–1922; Charles Mann Luxmoore, 1857–1922; Edward Williams Morley, 1838–1923; William Thomson, 1851–1923
J. Chem. Soc., Trans., 1923,123, 3421-3441
DOI: 10.1039/CT9232303421
The first page of this article is displayed as the abstract.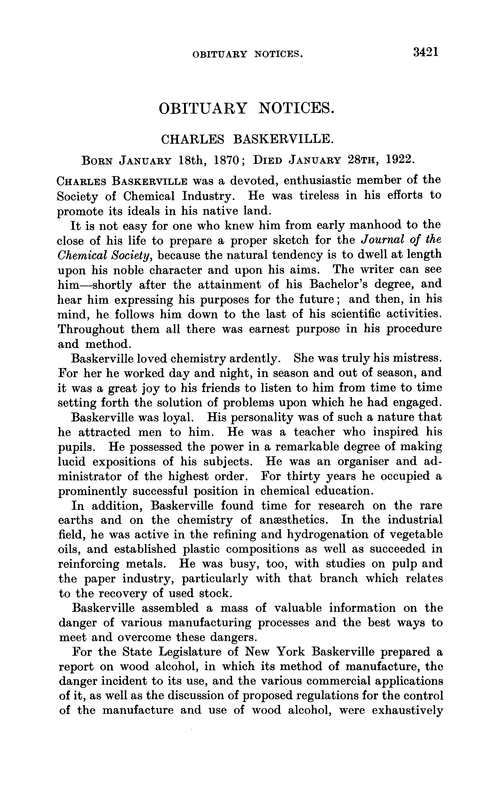 Journal of the Chemical Society, Transactions - Information Point