Journal of the Chemical Society, Transactions was published from 1878 - 1925.
Paper
CXXVII.—Studies in asymmetric synthesis. I. Reduction of menthyl benzoylformate. II. Action of magnesium alkyl haloids on menthyl benzoylformate
J. Chem. Soc., Trans., 1904,85, 1249-1262
DOI: 10.1039/CT9048501249
The first page of this article is displayed as the abstract.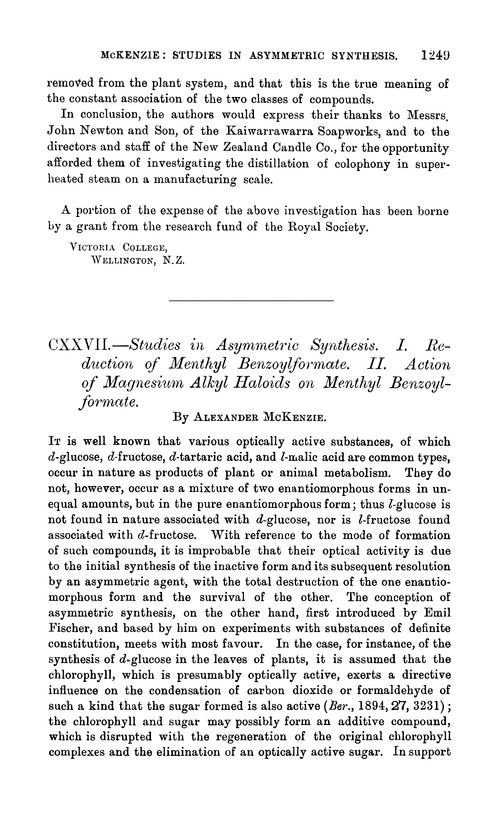 Journal of the Chemical Society, Transactions - Information Point